Top Ten Tuesday 48 - Bookish problems
This week's theme: Top Ten Book-related problems I have
This week's theme is so much fun! Warning: lots and lots of GIFs to come!
1. Staying up too late reading a good book
2. Deciding that finding out what happens next to Celaena and Rowan is more important than studying for that Fourier analysis midterm...
THIS CAN'T BE HAPPENING!
3. That moment when you can't function because your favorite character just died
GRRM you're killing me.
4. Trying to explain things to your non-reader friends in terms of book references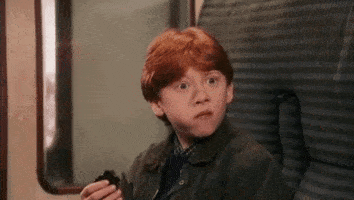 "And then she freaking pulls a Kelsier and I was dying...wait what do you mean you don't understand??"
5. Making strange expressions while you're reading a book in public and then getting asked if you're okay...
6. Getting really angry when people talk to you when you're finally at the good part of the book
I. SAID. STOP. TALKING.
7. Forgetting the title of that amazing book you read years ago
8. Dying inside when you finish a book in a series and the next one isn't out yet
I literally can't wait that long.
8. Not knowing how to pronounce names until the movie/TV show comes out
So... Catelyn isn't pronounced like Kaitlyn?
9. Your exercise for the day is weightlifting hardcovers
10. Your dating prospects have been forever ruined by your fictional crushes