Review: Cry Wolf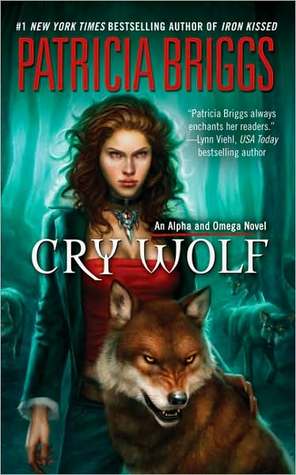 Title:
Cry Wolf
Author:
Patricia Briggs
Genre: Urban fantasy, adult
My rating:
4 of 5 stars
Goodreads Summary:
Anna never knew werewolves existed, until the night she survived a violent attack... and became one herself. After three years at the bottom of the pack, she'd learned to keep her head down and never, ever trust dominant males. Then Charles Cornick, the enforcer—and son—of the leader of the North American werewolves, came into her life.
Charles insists that not only is Anna his mate, but she is also a rare and valued Omega wolf. And it is Anna's inner strength and calming presence that will prove invaluable as she and Charles go on the hunt in search of a rogue werewolf—a creature bound in magic so dark that it could threaten all of the pack.
It is recommended you read the prequel "Alpha & Omega" before reading Cry Wolf.
I really enjoyed this! As usual, I think the audio made me a lot more invested in the characters than I would have been otherwise. I loved the voices of Charles, Anna, Asil, Bran...all of them! The narrator did a really good job with accents and in conveying all the werewolf politics (aggressive/dominant/submissive etc) through the voices.
This is by no means an action-packed book. Yes, there is a mysterious creature who may be killing innocents, but that takes a back seat for most of the novel. This book is mainly about Charles and Anna; Anna in particular must overcome her inhibitions about being in a relationship and belonging to a pack after experiencing abuse in her old pack.
You would think this makes Anna the victim and Charles the savior, but it isn't so cut-and-dry.
Anna heals Charles and the other wolves and often comes to the rescue in unexpected ways. I really liked that the relationship between Charles and Anna was mutually beneficial and they both had to overcome their vulnerabilities.
The truth about the mysterious creature was truly horrifying, but at the same time, you can understand where the "villain" is coming from. I don't want to spoil anything, but I will say
the most compelling antagonists are the ones who believe they are doing the right thing
, and that is certainly the case here.
I would definitely recommend this book for urban fantasy fans! I'm very new to the genre, but I really enjoyed this book.