Top Ten Tuesday 35 - Must reads
This week's theme: Top Ten Books People Have Been Telling You That You MUST Read
1. Every Sanderson book ever.
Brandon Sanderson is one of my favorite authors, and I've now read the entire Mistborn trilogy and the first two books of the Stormlight Archive. But of course, as I've been told a thousand times, I have to read the rest of them as well. The Cosmere calls!
2. Angelfall series
Angelfall was on my list last week about books I wasn't too sure about, and I got unanimous recommendations to go read it. So I will!
3. Wool
I've seen this book around a lot, and everyone I know has loved it. I'm pretty sure I'll read this, but I'm just confused about whether I'll have to read the other two omnibuses or if this one can stand alone. The whole serial story thing is throwing me off!
4. Of Metal and Wishes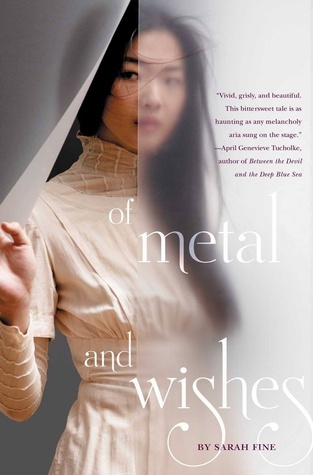 Nikki from
TWBI
tells me that since I love Phantom of the Opera, this is a must read. I'm really excited for this retelling of an amazing classic.
5. The first law trilogy by Joe Abercrombie
I really liked
Half a King
by the same author, so I've been meaning to read his other books, but Michelle from
Book Hangovers
sealed the deal. She's now a die-hard Abercrombie fan, and I can't wait to see what I think of these.
6. The Throne of Glass series
I've heard a lot of great things about this series, and I actually have a library copy of the novellas, but I haven't gotten to it yet because I have so many other books I've been dying to read. Fear not, I have been convinced that I must read this series, and I definitely will!
7. Blood Song
I hadn't even heard of this one before, but one of my friends told me it was AMAZING and that I had to read it. Usually I'm the one recommending things to her, so this time it'll be nice to read something that she told me to try.
8. The Martian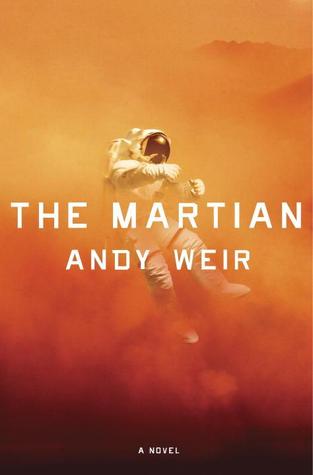 I've been hearing a lot of great things about this book, and it's one of this month's picks for the
Dragons and Jetpacks
group on Goodreads (which I just joined this month). I'm really excited to read this, and hopefully I'll get to it by the end of the month!
9. Night of Cake and Puppets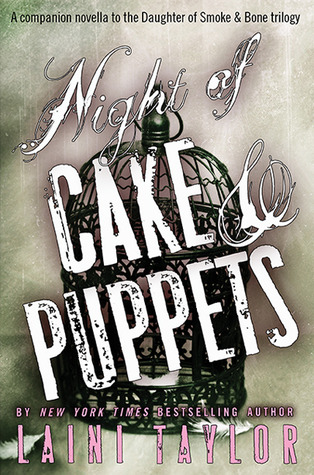 I love Laini Taylor, and I love the Daughter of Smoke and Bone trilogy. Obviously, I have to read the novella that goes along with it. I've been told that it is fantastic, so I'm excited.
10. Firefly
Ok, I'm cheating, but I've run out of books! A bunch of my friends with really similar tastes in books told me that I have to watch this show. I finally watched the pilot this week and I love it!