Review: The Demon King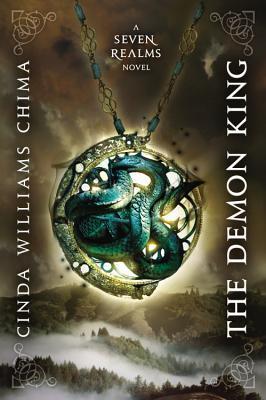 Title:
The Demon King
Author:
Cinda Williams Chima
Genre: Fantasy, young adult
My rating:
3 of 5 stars
Goodreads Summary:
Times are hard in the mountain city of Fellsmarch. Reformed thief Han Alister will do almost anything to eke out a living for his family. The only thing of value he has is something he can't sell—the thick silver cuffs he's worn since birth. They're clearly magicked—as he grows, they grow, and he's never been able to get them off.
One day, Han and his clan friend, Dancer, confront three young wizards setting fire to the sacred mountain of Hanalea. Han takes an amulet from Micah Bayar, son of the High Wizard, to keep him from using it against them. Soon Han learns that the amulet has an evil history—it once belonged to the Demon King, the wizard who nearly destroyed the world a millennium ago. With a magical piece that powerful at stake, Han knows that the Bayars will stop at nothing to get it back.
Meanwhile, Raisa ana'Marianna, princess heir of the Fells, has her own battles to fight. She's just returned to court after three years of freedom in the mountains—riding, hunting, and working the famous clan markets. Raisa wants to be more than an ornament in a glittering cage. She aspires to be like Hanalea—the legendary warrior queen who killed the Demon King and saved the world. But her mother has other plans for her...
The Seven Realms tremble when the lives of Hans and Raisa collide, fanning the flames of the smoldering war between clans and wizards.
I liked this book, but it wasn't anything special. It's a pretty standard fantasy, involving a character with unrivaled magical potential who just doesn't know it yet, a sheltered princess who wants to see the world, and conspiracies growing under everyone's noses.
One of the most unique aspects of this world is the separation between the Clan and the Wizards. The Clan do not have magic themselves, but they create the amulets that wizards use to channel their powers. This obviously leads to tension, because what kind of wizard would want to rely on anyone else to use their powers? There's also the tension between the Queen and the Clan. I really liked the power plays between all of these groups and the subtle politics in how they interact with each other.
Raisa and Han weren't very interesting characters, and I wasn't particularly invested in their stories. I probably won't be continuing this series just because I don't care enough about the characters. This wasn't a bad book at all, though, and I definitely think it's worth a shot for people who are newer to fantasy!