Top Ten Tuesday 38 - Character driven novels
This week's theme:
Top Ten Character-driven books
1. What would a list of character-driven novels be without the charismatic con artists,
Locke Lamora and Jean Tannen
? If you haven't read
Lies of Locke Lamora
, you really should. It's witty, intelligent, very emotional (heartbreaking at times, in fact), and tons of fun. Honestly, I would read anything with these two characters in them because no matter how crappy the other aspects of the books are (the third book was definitely lacking in a few ways...), Locke and Jean make it worthwhile.
2. Just because a novel is character driven doesn't mean you actually have to like them, right? Gone Girl has two complete wrecks as main characters and narrators, and no matter how ugly it gets, you just can't look away...

It's scary how charismatic Amy and Nick are. No matter how twisted they are, you still want to know their story. This book is intense!
3. I cannot say enough good things about Maddie and "Verity". These two have the type of friendship you only dream about, and manage to be incredible and brave but also intensely human and realistic. This book is really only a little about WWII; it's mostly a love letter to friendship.
4. Every Melina Marchetta book ever. Every last one of them. Creating heartbreakingly real characters who are equal parts flawed and strong is Marchetta's trademark, and I constantly have to remind myself that these people I'm reading about aren't real and that I have no reason to be soaking up my surroundings with tears (of the sad, joyful, and bittersweet variety).
5. The Dublin Murder Squad series by Tana French is great. I love these novels because they can be read as stand-alones, but there are still subtle threads connecting them or minor characters that come to the forefront in different books. Each book focuses on a different detective, and the detective's past and personal struggles are always just as important as the murder they're trying to solve. These are some of my favorite mystery novels and I highly recommend them!
6. Who doesn't love a snarky Jinni? Bartimaeus is clever and humorous, but his relationship with humans and the things they accomplish are incredible. There is a real push and pull relationship between Bartimaeus and Nathaniel throughout this series, and the ending always has me clutching my heart. I loved this series as a child, and I still do!
7. Chava and Ahmed are the title characters of The Golem and the Jinni. Not only are these characters incredibly realistic (oh the irony), the minor characters are as well. You really get to see the immigrant experience of turn-of-the-century New York, and the book is slow, but gorgeously written and emotional.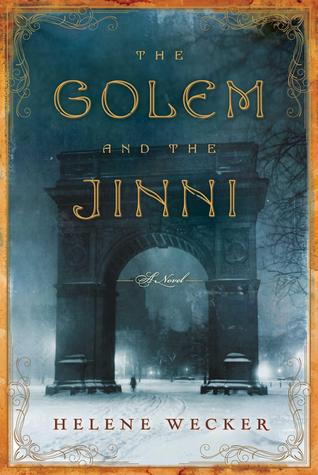 8. Bruiser by Neal Shusterman is very unexpected. It's told from three perspectives, all written in distinct styles (it's very clever when you compare the narrative style to the characters' personalities!). The title character is a bit of an outcast who doesn't let people get too close to him. When you finally see the truth from his eyes, you just want to envelope him in a bear hug. This book is nothing without its characters, and I thought it was brilliant.
9. This book is fascinating because you get to see things from the perspective of not one but two antiheroes. Well, maybe a villain and a hero? Or two misguided, twisted people? The greatest thing about this book is that you are constantly revising your perception and judgments about the two main characters. It's great!
10. This series never ceases to surprise me. Each book centers around one new character, but all the old ones don't just fade into the background. If anything, all the characters grow and become far more complex and dynamic with each passing book. Despite all the technology and evil manipulation happening, this is still a very character-centric series.