Top Ten Tuesday 40 - Books for the Halloween Spirit!
Top Ten Books/Movies To Read Or Watch To Get In The Halloween Spirit
I have been kind of AWOL for a couple of weeks because life has been so so busy.
I feel like I haven't had time to breathe
because every day is a 12 hour day, and then homework and dance practices and midterms and applying for jobs...whooo college! It's times like these when I really want to be out of here!
Ok, mini rant aside,
I think getting into the Halloween spirit will help calm me down and make life a little happier
, so here are some books I have read or want to read!
1. Neil Gaiman is the master of making truly chilling creatures as well as sinister characters that turn out to be lovable in the end. I really liked The Graveyard book, which has a bit of both. I recently found out was loosely based on The Jungle Book (how did I never pick up on that? Mindblown)
2. The Monstrumologist FREAKED ME OUT. It's full of really terrifying creatures, and in a Frankenstein-esque way, it makes you wonder who the real monsters are...
3. This is a short story, but I saw a one-act play of it in elementary school and it has freaked me out ever since. Ghostly heartbeats that only you can hear...shudders
4. This one isn't technically horror, but it's dark fantasy and I'm really excited to read it (Thank you, Secret Sister, for sending this to me!). I feel like getting into the mind-space of a villain totally counts as part of the creepy Halloween spirit.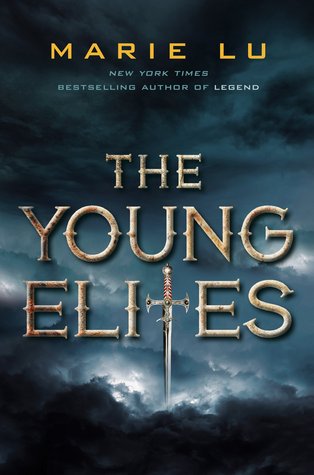 5. This is a book about post-apocalyptic America after a zombie epidemic hits. What makes it scarier is how plausible the science is, and how personal the stories are, because you start to care about people and then BAM bad things start to happen to them...
6. I'm reading this one right now, and it's pretty damn creepy (but also oddly funny? I don't know, it's really hard to explain). There is torture and death and brutality, but there is also a lot of wit and dark humor. I think that mix captures the spirit of Halloween pretty well!
7. A classic horror novel if there ever was one! I actually really liked reading the original Dracula after growing up on cartoonish parodies. It's a pretty creepy story, and what's cool is that it's told mostly through journal entries and newspaper clippings.
8. I read this one a while ago, and it's a really creepy story about a ballet school and the sinister things that happen behind closed doors. The element of the supernatural is subtle, but at the end it comes through with full force!
9. This book gave me nightmares when my third grade teacher read it to our class, but it was SO GOOD. This is one of the most memorable books I read as a child.
10. Last but not least, a book written by two brilliant writers that made me laugh hysterically about the apocalypse. Terry Pratchett and Neil Gaiman put together this hilarious parody of The Omen, and it's just great!
Have you read any of these? Did any of these make you shiver or make your skin crawl?